A curated glossary of common, contemporary terms and concepts related to Corporate Social Responsibility (CSR). This searchable, living document will facilitate and enrich one's understanding of CSR.
Complex problems, with an unknown answer, for which no single entity has the resources or authority to bring about the necessary change. For example, reforming public education. (Kania & Kramer, 2011)
Compare to Technical Social Problems
Investors who provide capital to help an entrepreneur or startup get off the ground or grow. Capital is typically provided in exchange for equity or convertible debt. 
(Kentn, 2018a)
A tool that can be used to measure Corporate Social Responsibility performance; usually includes community impact, financial results, and stakeholder influence. (Frumkin, 2017b, 1:52)
See also: Scorecard
A body of individuals, groups, or companies with an action-oriented aim. The concept evolved from the idea of a think tank.
Philanthropic vehicle managed by wide variety of public charity sponsors that allow donors to retain advisory rights. Donors establish and fund a charitable account with a sponsoring organization that will be used later to support charitable activities. Donors receive an immediate tax deduction and maintain advisory privileges over both the fund's investments and ultimate distribution for charitable purposes. In return, the sponsor gains control and authority over management of the funds. Can be used in conjunction with impact investing. 
(Macpherson, Kearney, & Kulow, 2018)
Dow Jones Sustainability World Index (DJSI World)
Global index consisting of the top 10% of the largest 2,500 stocks in the S&P Global Broad Market Index based on their sustainability and environmental practices. (Chen, 2018)
Firm-Specific Human Capital
A new organizational sector integrating social purposes with business methods; also referred to as "for-benefit." 
(Fourth Sector.net, n.d.)
 This sectors joins for-profit, nonprofit and governmental organizations as the "fourth sector" of the economy.
A simplification of a model, program, initiative, or intervention; a schematic representation, or road map, of what the program is going to do and how. 
(Frumkin, 2017c, 0:30)
Corporate Social Responsibility strategies that happen at specific times to specifically appeal to a consumer stakeholder group. 
(Pirsch, Gupta, & Grau, 2007)
Value consumed collectively by the citizenry rather than just clients or consumers of a business; public goods that are jointly consumed. 
(ANZSOG, 2017)
The Reputation Institute's (RI) Corporate Social Responsibility scoring system that evaluates consumers' perceptions of company governance, positive influence on society and treatment of employees.
 (Strauss, 2017)
Technical Social Problems
A body of experts producing ideas and research.
Sustainability framework examining a company's social, environmental, and economic impact. 
(Kenton, 2019b)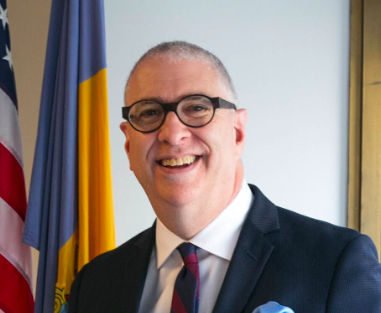 CEO, World Affairs Council of Philadelphia
"The Satell Institute is at the leading edge of the global CSR wave, informing CEOs about the centrality of CSR to their forward-looking business plans. By creating and codifying long-term commitments between businesses and nonprofits, the Satell Institute is building a structure within which all of us can win."