Building Bridges for Impact
How Private Enterprise and Nonprofit Organizations
Partner to Create Thriving Communities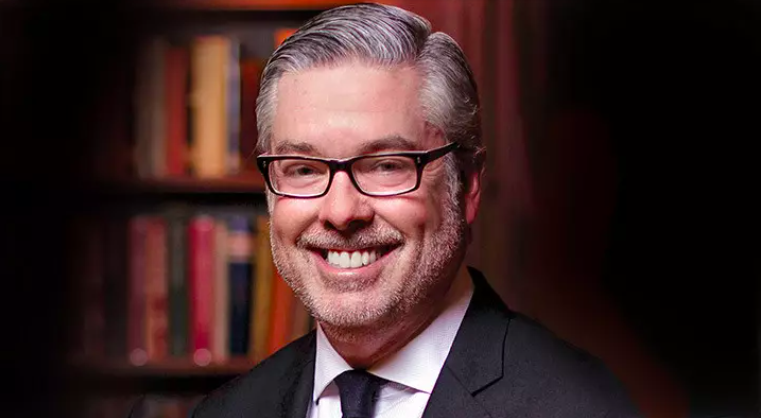 John Fry, President, Drexel University
One of America's most transformational university presidents, Fry is a visionary with a nationally recognized record of accomplishment in education, economic development, neighborhood transformation, and civic leadership.
In a fireside chat that will include extensive Q&A with the audience, Fry will share his thoughts on the power of collaboration — and why it's more essential than ever in bringing about the greater good.
Featured Member Presenters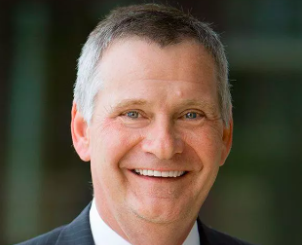 Buddy Hobart, Founder and CEO, Solutions 21, Pittsburgh
A consultant, entrepreneur, author, and internationally recognized pioneer on leadership, Hobart will look at the importance of building bridges in the community.
Hobart is a trailblazer in the practice of attracting, developing, and retaining next-generation leaders. He authored the Gen Y Now series, which was widely regarded as groundbreaking in portraying Gen Y in a positive light, and both editions resulted in sellouts.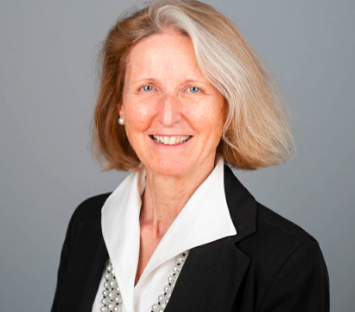 Michal Smith, CEO, Cradles to Crayons
Recognized by Smart CEO magazine with its Brava Award, Smith will offer a nonprofit perspective on CSR—and why partnerships are crucial to success.
Cradles to Crayons has a crucial mission: providing children from birth through age 12, living in homeless or low-income situations, with the essential items they need to thrive. Since joining the organization, Smith has doubled its operating revenue and the number of children served.
Fall 2023 CEO Conference Committee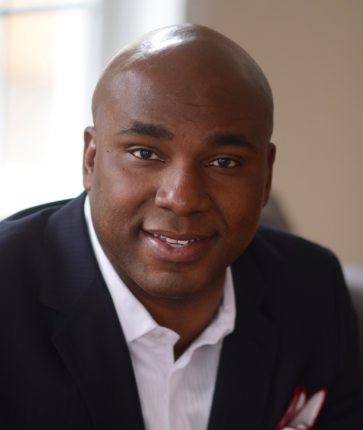 Conference Chair: Dr. Keith Leaphart
Chairman, The Lenfest Foundation; Enterprise Executive Vice President and Humana Chief Health Equity and Community Impact Officer, Jefferson
Conference Vice Chair: Greg Hagin
Principal & Managing Director, CCS Fundraising
Steve Abramson, CEO, Universal Display Corporation ●  Marcus Allen, CEO, Big Brothers Big Sisters ● Suchit Bachalli, CEO, Unilog  ● Bob Beard, President, UGI Utilities ● Louis K. Becker, President & CEO, Beckers School Supplies  ● Marc J. Bernstein, Founder and Partner, March ● Robert A. Brandt III, CEO, Benchmark Construction  ●  Dave Broering, President, NFI Industries, Inc. ●   Marc Brownstein, CEO, Brownstein Group  ● Darryl Bundrige, Executive Director, City Year Phila  ● Matthew J. Burns, CEO, Burns Engineering, Inc. ● Albert Cuiksza Jr, Vice President, Solutions 21  ●  Joe Clark, Founder, EBOD Foundation ● Charles Cohen, CEO, Benco Dental Company  ● Steven M. Cohen, Founder, SS Cohen Family Foundation ● Alan Cohn, Co-President, Sage Financial Group  ● Anthony J. Conti, Managing Director (ret) PwC , SI Executive Vice Chair ● Sean Daudelin, Executive Director, Hope + Door ● Sue Daugherty, CEO, MANNA   ● David DeStefano, CEO, Vertex ●  James F. Dever Jr., Market President, Bank of America ● Elijah Dornstreich, Principal, Bernstein  ● Joseph A. Dougherty, Chairman and CEO, Buchanan Ingersoll and Rooney ● Leon J. Dutkiewicz Jr., Partner, Citrin Cooperman ● Daniel K. Fitzpatrick, President, Citizens Bank Mid-Atlantic Region  ● Kim Fraites-Dow, CEO, Girl Scouts of Eastern Pennsylvania ●  Joel L. Frank, Chairman and Managing Partner, Lamb McErlane  ● Andrew Goldberg, CEO, RestoreCore   ● Deborah Gordon Klehr, Exec Dir, Education Law Center  ●   Amy Holdsman, Exec Dir, Green Family Foundation ●  Michael Innocenzo, CEO, PECO  ● Philip Jaurigue, CEO, Sabre Systems ● Matt Jesson, CEO, Green Lawn Fertilizing/Green Pest Solutions   ●  Robert Keyes, President & CEO, ELITE Salons & Suites   ●  Dan Koval, Director of Advancement, Handi-Crafters ● Gary Langmuir, President & CEO, Wohlsen Construction Company  ●  Rodger Levenson, Chairman, President, CEO, WSFS Bank ● Jeannine Lisitski, CEO, Council for Relationships   ● Rita Lusen, Vice President, Breast Cancer.org ● Gene Marks, Founder, The Marks Group ● Lorina Marshall-Blake, President, Independence Blue Cross Foundation ● Tim McDermott, President, Philadelphia Union  ●  Mary Meder, President, Harmelin Media ● Anthony W. Mongeluzo, President, PCS, LLC   ● David Neff, President, Neff   ● Allie Quick, Senior VP & Chief Philanthropy Officer, Allegheny Health Network  ● Travis Rhodes, Regional President, Truist Bank  ●  Carolyn Saligman PhD, Trustee, Saligman Foundation  ●   William (Bill) Sasso, Chairman Emeritus, Stradley Ronon ●   Casey Satell, Dir Institutional Giving, The Franklin Institute  ● Wayne Schuh, Advisor, Benefits That Benefit Children    ●   Michael Schwab, Co-President, D&H Distributing  ● David Sekula, CEO, Global Tax  Management   ● Michal Smith, Executive Director, Cradles to Crayons ●  Vince Stango, Executive Vice President & COO, The National Constitution Center  ● R. Scott Stephenson, CEO, Museum of the American Revolution   ●  Cindy Stutman, Executive Director, Phila. Flyers Charities   ● Daniel A. Templar, CEO, Boy Scouts of America Cradle of Liberty Council ● Larry Walker, CEO, Balford  ●  Leslie Walker, Exec Dir, Sixers Youth Foundation ● Pat Ward, PA Market President, WSFS Bank   ● Fred Wasiak, CEO, Food Bank of South Jersey   ●  John Weidenhammer, President, Weidenhammer  ● Dalila Wilson-Scott, President, Comcast NBCUniversal Foundation, EVP and CDO, Comcast Corporation
"Where else can you network with 200 CEOs and learn best practices about corporate philanthropy? Satell Institute is so unique and so powerful for our community."
— Marc Brownstein, President & CEO, Brownstein
Praise for Our CEO Idea & Experience Exchange
The breakout sessions at the conference capture the essence of the Satell Institute.  For me, they provide a unique opportunity for leaders to share ideas, learn from each other and explore the potential for collaboration as we strive to address the most critical issues facing our communities and our companies.
John L. Walsh, CEO, UGI Companies 
While I was certainly aware of the Satell Institute, it wasn't until I attended their CEO Conference as a guest that I was truly blown away by the caliber of the CEOs involved. I signed up on the spot. I have a decent amount of years ahead of me in my career, and I feel like it's important to never stop learning. I also believe that in order to do big things, you have to partner together to have a greater impact. 
Dan Tropeano, CEO United Healthcare PA & NJ
It was great for me to be around other leaders and to hear their philosophies about why they give and how they live.  I had never run an organization this size before, and it was great being around other CEOs who care and have the heart to do something positive.
Travis Rhodes, Regional President, Truist
If you want to make a difference and an impact in your community, these members are already doing it and it's a great place to hear about how they've done it. Just being in the same room with those people is inspiring. It's a place where people understand that to get anything done in the community, you need the money and insight from the private sector.
Tom Caramanico, President, McCormick Taylor
The Satell CEO Breakouts are a real highlight of our conference as they allow business leaders to share ideas and issues that they deal with daily.  Given the current obstacles impacting business and our region today, I'm looking forward to collaborating with other leaders so we can come together to speed up the recovery process, while helping to strengthen our non-profits that are so critical to our region.  
Robert J. Keyes, President & CEO, Image Studios
As we work to ensure that the promise of the American Revolution endures, our success depends on collaboration with corporate and foundation leaders who understand that healthy, strong and engaged communities are good for business and for people. The Satell Institute is such a powerful and effective force for bringing nonprofit and for-profit enterprise together. There could be no better example of how 1 + 1 can equal 3.

Dr. R. Scott Stephenson, CEO, The Museum of the American Revolution