Former Florida Governor Jeb Bush (Spring 2023 keynote speaker) and Joseph A. Dougherty, chair of Buchanan Ingersoll & Rooney
The Satell Institute is an independent, nonprofit, nonpartisan, fully endowed Think and Do Tank dedicated to Corporate Social Responsibility (CSR).
We champion the interdependence of businesses and communities. Strong communities help create vital companies — and vital companies help sustain strong communities.
When a business gives back through volunteerism or philanthropy, it acts for the greater good — and in its own self-interest.
A powerful Think and Do tank.
When you become a corporate or foundation member of the Satell Institute, you gain the opportunity to attend our conferences and foster deeper relationships with the nonprofit organizations that do vital work in your community.
You also get access to our Think Tank, which provides extensive research and resources related to CSR. Get the information, date and strategies you need to achieve the greater good.
Jim Dever, President, Bank of America Greater Philadelphia, and Carmine Rego, CEO, Heritage Land Transfer
Through the Satell Institute,
members have committed more
than $50,000,000 to their
chosen nonprofit partners.
Dan Templar, CEO, Cradle of Liberty Council of the Boys Scouts of America, and Dr. Lorina Marshall-Blake, President, Independence Blue Cross Foundation
An innovative, multi-year giving model.
Each corporate or foundation member of the Satell Institute pledges at least $25,000 per year for four years — a minimum of $100,000 — to one or more nonprofits of its own choosing. This multi-year commitment ensures that nonprofits have the long-term backing they need to thrive.
With success in business comes gratitude and the responsibility to give back — to make the world a better place than we inherited. In our vision of the future, businesses and nonprofits are interlinked in complementary ways, contributing to the diverse array of efforts communities need to thrive. Guiding this vision is our founder's motto, "Think we, not just me."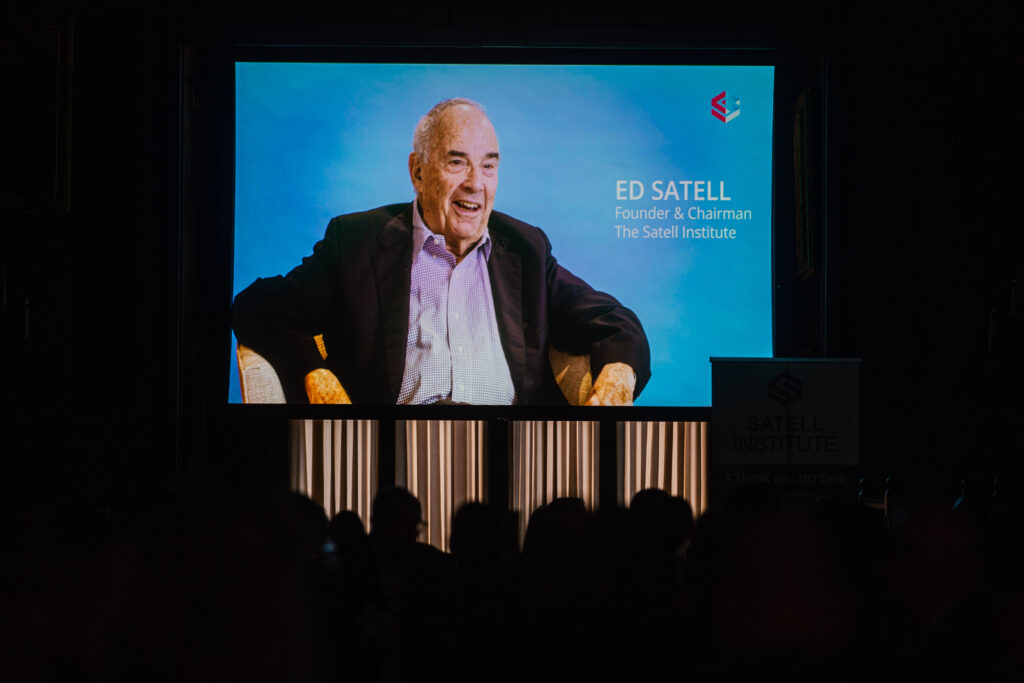 "What has resonated with me, working with the Satell Institute, is the thought process. It's many business people who really do terrific things, such as creating a great culture in their companies, and their ability to give something back."