Enterprise Holdings (the parent company of Enterprise Rent-A-Car, National Car Rental, Alamo Rent a Car and Enterprise CarShare) is one of the largest employers of college graduates in the country. They've had this distinction for several years hiring smart, motivated men and women into their Management Training Program. Robert (Bobby) Keyes, Vice President/General Manager for the Enterprise Holdings regional office in Philadelphia, explains how CSR is a competitive advantage for recruiting and retaining the top talent the company needs for its rapid growth.
A shift in the workforce
"There's a shift in the new workforce that's not about pay, hours or contracts. Today, young job seekers are looking to join a company that enshrines values and ethics in their business model, not just profit," says Bobby.
"From our executive suite to our branch locations, we found that healthy and prosperous communities are the lifeblood of our business. That's why Enterprise Holdings is committed to promoting long-term community growth and prosperity through economic impact, employment and local grants to philanthropic activities."
"We have become an employer of choice by creating a culture and environment of giving back. Our reputation as a strong corporate citizen gives us a unique advantage."
Enterprise takes employee retention seriously
"Our employees say, 'I feel good about working for this company.' We are an operation that is always ranked over the national average in employee retention. Our CSR activities certainly contribute to our high figures, which stimulates our commitment to giving back to the community."
CSR helps attract new business
"I use our community involvement when asking a company to give me their car rental, truck rental or fleet management business. This is an added value that I can bring in any conversation that my competition cannot."
Our company has a proud tradition of giving back 
"This all goes back to our founder Jack Taylor who passed away last year (94-years-old). At his memorial, it was mentioned that Jack gave more than $1 billion back."
Last year, Enterprise made a $60 million pledge to food banks to help end hunger around the world to celebrate 60 years in business. That's $10 million a year for six years. Here in the Philadelphia region, we are funding five food banks. Philabundance is one of these. By connecting with these food banks, our teammates can say we are doing something good that they are proud of."
Enterprise thinks WE not JUST me
"We give our employees opportunities and reward their hard work. We take great care of our customers. And we share our success with the communities we serve. These may explain why we have increased revenue by $1 billion each year for seven consecutive years."
Why Enterprise chooses to be a member of the Satell Institute.
"What has resonated with me in my brief time working with the Satell Institute is the thought process. It's many business people who really do terrific things such as creating a great culture in their companies, and their ability to give something back."
"I think the real genius of the Satell Institute is bringing the collection of top business leaders together and getting them to work towards a mission we can all benefit from. It is exciting to see wealth management firms, energy companies, banks, advertisers and other industries come together to make the community better. Sometimes I ask myself 'Why am I holding hands with this person – she or he is a competitor?' But, the big picture is the vision of what the region is going to look like in 5, 10 and 15 years and how can we impact it. That's why we joined the Satell Institute, and I applaud the Institute for the great work it is doing."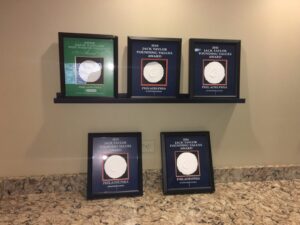 Enterprise founder Jack Taylor didn't talk about founding values when he started Enterprise in 1957 – he and his team just lived them. They set the example through a personal commitment to the company and its customers. In 2003, the company launched the Jack Taylor Founding Values Award program, which recognizes those committed to six business priorities: Operations, Diversity and Inclusion, Work Life Quality, Business Ethics, Public Affairs and Philanthropy, and Environmental Impact. The Philadelphia Group, which is led by Bobby Keyes, has been honored with the award five times.
As part of Enterprise's worldwide effort to eradicate hunger, the Philadelphia Group, through its affiliation with the Satell Institute, made a four-year commitment to Philabundance. This is the Delaware Valley's largest hunger relief organization acquiring, rescuing and distributing food to 90,000 people weekly in nine counties in PA and NJ.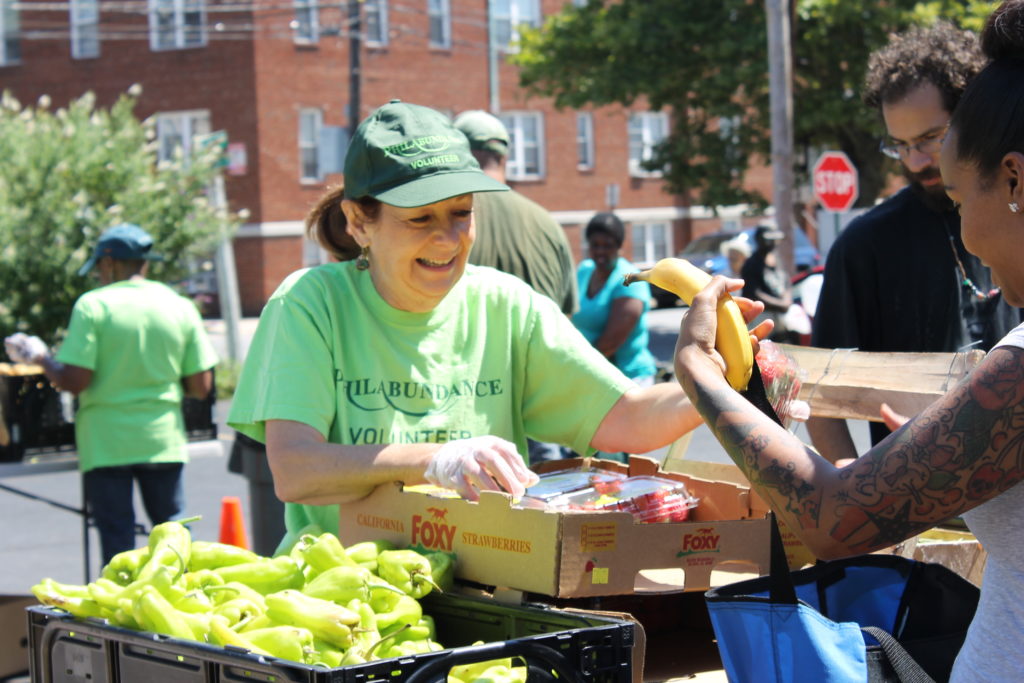 The David and Marjorie Rosenberg Family Foundation
joins the Satell Institute
The Satell Institute is proud to welcome the David and Marjorie Rosenberg Family Foundation as a member of the Collective Force of Businesses & Nonprofits for the Greater GoodTM.
The David and Marjorie Rosenberg Family Foundation assists a wide variety of nonprofits in the underserved community, with particular emphasis in the areas of ethics, higher education, health care and civic and community engagement.
David serves on many regional organizations including The Children's Hospital of Philadelphia's Institutional Advancement Committee, Special Olympics of Pennsylvania Board of Directors, Penn State Brandywine Advisory Board and the Einstein Healthcare Network Board of Overseers.
In joining the Satell Institute, the David and Marjorie Rosenberg Family Foundation has pledged a yearly sum for four years to Penn State Brandywine, Children's Hospital of Philadelphia and Special Olympics of Pennsylvania
David says, "It is a privilege to be part of the Satell Institute where all members share a common goal; that is to strengthen the well-being of our communities through philanthropy. The Satell Institute provides members a strong forum for academic research and engagement with the priority of making our world a better place. This has always been the philosophy of our Foundation! We welcome the opportunity to align our giving with the philosophies of the Satell Institute and its members, which will continue to enhance and strengthen the community in which we live."