Looking for something fun to do this summer? At Sixers Math Hoops Summer Camp
you will get to manage your own team of NBA and WNBA players while competing against other students in Grades 3-8. Demonstrate your math skills and sportsmanship to get the win. Sign up today for the Sixers Math Hoops Summer Camp, provided free of cost to all in the Sixers region.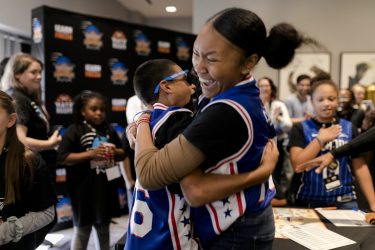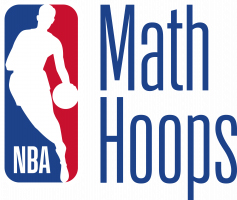 All participants will learn how to play NBA Math Hoops and receive a free board game and player card set, mailed to their house. As an added bonus, each camper will receive a "golden ticket" to bring to their educator in the fall, providing free access to the Sixers Math Hoops program for their entire class or after-school program. The program develops students' math fluency, understanding of statistics, and core social-emotional skills.
For each camp session, students will meet via Zoom from Monday through Thursday. Campers only need to attend one session to get the full experience.
Monday:  Campers will learn about the NBA Hoops board game and how to play.
Tuesday:  Campers will learn additional game play strategies and how to analyze player stats.
Wednesday / Thursday: Randomly selected campers will compete in a virtual Sixers Math Hoops tournament. Winners from each tournament will be automatically entered into the 2021-22 Sixers Math Hoops Regional Championship.
Elementary School (Grades 3-5)
Middle School (Grades 6-8)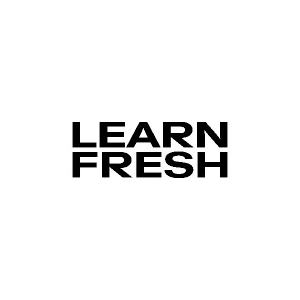 Learn Fresh is a nonprofit organization dedicated to providing innovative STEM learning experiences that empower educators and inspire students. Through community, play, and rigorous exploration, our programs leverage students' passion for sports and entertainment to inspire their STEM and social-emotional learning. NBA Math Hoops, our flagship program, has engaged over 350,000 students across the US through a comprehensive community program, digital and physical board game, mobile app, and curriculum that allow students to learn fundamental math and social-emotional skills through the game of basketball.
About the Educator: Calvin Sibert
Coach Calvin, also known as "The Game Changer of Education," serves as Chief Academic Officer for Learn Fresh and has hosted events nationwide in partnership with NBA and WNBA teams.
His innate ability to impact change is evident in the way in which he approaches the classroom, his role as a father, and his community involvement. He attended Western Michigan University and received his baccalaureate degree in education in 2002. Upon completing his degree, he initially had aspired to become a print and runway model. Nevertheless, he knew that he had been called by God to become a "role" model instead for students in the inner city of Detroit.
After his first year of teaching, Calvin created a behavior/financial literacy program called "The Money System." This educational platform promoted character education, academic excellence and financial preparedness for young people. During his 20 years in the field of education, he has coached basketball, soccer, and cross country. In addition, he founded a ballroom dancing league called "The Smooth League," which introduced young people to the intricacies of ballroom dancing along with its etiquette and protocols.
Calvin possesses a passion for young people and education. He is the quintessential mentor, coach, and encourager. His enthusiastic zeal for life and infectious optimism has and will continue to transform and revolutionize the lives of many.