Network of Peers. Focused on the Greater Good.
Formal. Informal. Beneficial. One huge advantage of membership is access to other leaders and their understanding, programs, measurements, and strategies for CSR.
Member-Only LinkedIn Group
Continue the conversation on how to choose fitting partners, build strong initiatives, and more in our online forum on LinkedIn. This will help to use your corporate platform as a force for good.
"I believe the Satell Institute's mission can benefit companies and communities around the nation and the world. The Satell Institute, with its roots in the City of Brotherly Love, should take the lead. I can see every city having their own Satell Institute chapter carrying out the Institute's vision of a Collective Force of Businesses and Nonprofits for the Greater Good and sharing the benefits of its Think Tank." 
"If I was talking to a CEO I would tell him or her that there is a new generation that really look at a brand, and evaluates if they will be a customer, depending on what that company or brand stands for. Those companies that are more progressive, that embrace giving back, are going to do better than those who don't. A lot of companies are scrambling to figure this out. But evidence from the Satell Institute's Think Tank proves that millennials really do care about what a company stands for. They will be loyal to that company that embraces CSR over companies that do not."

"What I really admire about the Satell Institute is that they practice what they preach. What they preach is the cutting-edge research and best practices from their Think Tank, with some of world's most highly acclaimed CSR scholars and thought leaders. What they practice is using this knowledge to help businesses and nonprofits set up innovative, long-term projects or programs that have impact that can be measured."
"What has resonated with me, working with the Satell Institute, is the thought process. It's many business people who really do terrific things such as creating a great culture in their companies, and their ability to give something back."

"I think the real genius of the Satell Institute is bringing the collection of top business leaders together and getting them to work towards a mission we can all benefit from. It is exciting to see wealth management firms, energy companies, banks, advertisers and other industries come together to make the community better. Sometimes I ask myself 'Why am I holding hands with this person – she or he is a competitor?' But, the big picture is the vision of what the region is going to look like in 5, 10 and 15 years, and how can we impact it. That's why we joined the Satell Institute, and I applaud the Institute for the great work it is doing."
"I've known about the Satell Institute since it was first conceived, and have witnessed its roster of impressive members grow and evolve. We're at a seminal moment for CSR work right now, and there has been tremendous enthusiasm building over the past five years. We were drawn to the Satell Institute because of their stellar reputation, but also because they are fully endowed, which is important. A lot of nonprofits can get bogged down with the (very necessary, but time-consuming) work of constant fundraising. Being fully-endowed allows us to free up time to focus on the issues."
"What impressed me was the authenticity of the Satell Institute. I believe in the Satell Institute's honesty, transparency, integrity, efficiency, and effectiveness. I've known Ed for 30 years, and know he's the real deal. Ed says, 'Follow Me,' and before you know it, me and 30 other CEOs are doing just that. I'm amazed at the quality of the people around the table. They are doers as opposed to talkers. I'm very glad I am part of this Collective Force."
"The Satell Institute is unique in its focus on senior executives and its data driven approach to promoting corporate philanthropy. Not only does it provide an opportunity for business leaders to work together to better our community, but it really is a better mousetrap when it comes to driving thoughtful support for nonprofits."
"As a Corporate Affiliate of the Satell Institute, I am associated with some of the people who are world-class at CSR. I look around the room at these incredible people as mentors and ask 'What did they do' and 'What are they doing'? Each has a different story. I ask myself 'What is the common thread?' That's when I discover more truths about CSR, which enables us to set our compass true north and continue our growth."
"Nonprofits have a sense of relief when they know they will have the resources that they will need to accomplish their mission. It enables them to plan ahead and use their time most effectively. This is one of the factors that attracted us to the Satell Institute in the first place."
"As a corporate affiliate of the Satell Institute, we are benefitting from best practices and learning from other organizations that are taking Corporate Social Responsibility to the next level. We're always looking to get better at what we do, and this opportunity takes another step in that direction."
"The Satell Institute gives our Foundation the opportunity to make an impact on Corporate Social Responsibility. I am excited being involved with many people who feel similarly about the importance of CSR. Another reason we joined is that we wanted to be part of a collective force where all members share a common goal; that is to strengthen the well-being of our communities through philanthropy. The Satell Institute provides members a strong forum for academic research and engagement with the priority of making our world a better place. This has always been the philosophy of our Foundation! We welcome the opportunity to align our giving with the philosophies of the Satell Institute and its members, which will continue to enhance and strengthen the community in which we live." 
"I am thrilled and honored to be part of this prestigious Board of successful individuals who are 'acting' to make a difference. The vision of the Satell Institute is a simple one, we all have a responsibility to each other and to support each other's success – as we are all one community. Whether you are a for-profit, nonprofit, academic or cultural institution, or an individual – in the end, no one can win at the expense of the others in the community, as we all win or lose together. As a corporate affiliate of the Satell Institute, we are benefiting from best practices and learning from other organizations that are taking Corporate Social Responsibility to the next level. We're always looking to get better at what we do, and this opportunity takes another step in that direction."
"As a corporate affiliate of the Satell Institute, we are with a high-power group of executives who are world leaders in Corporate Social Responsibility. As a Collective Force, we are taking the lead and setting an example of the value of long-term commitments to causes that make communities better for business and for those who live there." 
"The Satell Institute is not trying in any way to direct your outreach activities. It gives businesses the freedom to look at their mission, look at their activities and make decisions that align with its goals and objectives. At the same time, it provides a connection to nonprofits that have demonstrated the ability to be effective and impactful. Another exciting aspect is that you are part of a network of great companies that are active in the community. These are highly focused and effective companies for which I have profound respect. With the Satell Institute, you can meet fellow CEOs from these companies and get ideas, which I think is a huge benefit."
"While I was certainly aware of the Satell Institute, it wasn't until I attended their CEO Conference as a guest that I was truly blown away by the caliber of the CEOs involved. I signed up on the spot. I have a decent amount of years ahead of me in my career, and I feel like it's important to never stop learning. I also believe that in order to do big things, you have to partner together to have a greater impact. That's the real value of the Satell Institute – it's a collective force that can really create change. At UHC, we're accustomed to longer-term engagements with our nonprofits, so the multi-year commitment required for Satell Institute members felt natural. And while we tend to have national partnerships, we know that all things happen at a local level."
"I am attracted by the passion and purpose of the Institute, and I think there is strong excitement from business leaders about what the Satell Institute is doing. What's great is that it's passion with defined purpose. You need to have passion to fuel you because you're going to go through some tough times, and you're going to need to have a defined purpose to steer you toward your goals. There is also clear direction how the Satell Institute is going to bring that passion to life in the community. That really resonated with me. My initial reactions are that both Ps (passion and purpose) are there, and I am really looking forward to Vertex getting involved with the Satell Institute."
"The Satell Institute from its inception has been unique in that it is cause agnostic, requires no financial commitment to the institute, but rather directly to non-profits. It has brought together outstanding leaders from the corporate and philanthropic world for collaboration, has fostered intellectual thought and research, while at the same time, encouraging thoughtful and meaningful philanthropic commitments from companies to directly impact charitable missions of our community's non-profits. A shining example of synergy that has enhanced companies thoughtful and purposeful philanthropy and challenged non-profits to identify opportunities to partner with corporate leaders to have an immediate and significant impact on our community – a win-win for our society!"
"The future of Greater Philadelphia is brighter and the state of corporate philanthropy is stronger thanks to the existence of The Satell Institute. I'm particularly excited to see what many of the region's top CEOs, including the leaders of some of our mid-sized companies, can accomplish together in addressing issues that can enhance our region."
"As a board member of the Satell Institute, I find it illuminating to hear a donor's perspective on where and why they contribute. All have made a significant four-year commitment to a nonprofit, including our museum. Each has a unique CSR way. And each is figuring this out. It's an honor to hear and learn their approach as well as their successes and concerns. The Think Tank and educational material, such as the Massive Online Open Course done with the University of Pennsylvania, provides expertise from a range of CSR thought leaders whose insights are relevant to our work."
"Like many other great ideas having roots in Philadelphia, the Satell Institute is at the leading edge of the global CSR wave, informing CEOs about the centrality of CSR to their forward-looking business plans. By creating and codifying long-term commitments between businesses and nonprofits, the Satell Institute is building a structure within which all of us can win."
"When it comes to the Satell Institute I just tell them, listen – you'd better get involved with this thing for two reasons:
If you want to make a difference and an impact in your community, these members are already doing it and it's a great place to hear about how they've done it. Just being in the same room with those people is inspiring. It's a place where people understand that to get anything done in the community, you need the money and insight from the private sector.
I have seen tremendous value in adding my name to a list of people and companies who are doing good things. It enhances anyone's image to be associated with these companies, and there is certainly a halo effect from being a part of the Satell Institute."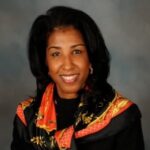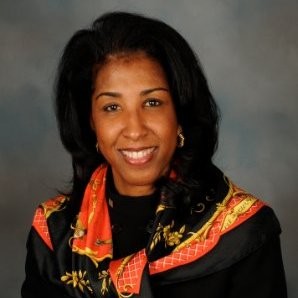 "Multi-year funding is a critical part of any CSR program, however, almost as important is the level of involvement between the for-profit company and their nonprofit partner. You can't just throw money at an issue and you can't unilaterally decide how to help people. It's unfair and overly paternalistic. Funding must be a joint decision based on intelligence from all parties. If you don't work with (and get agreement with) your partner to align on goals, you're just tossing money at an issue instead of solving a problem. You need a plan and a constructive strategy wherein everyone is involved in the process. That's where the Satell Institute comes in – they make the connection and their multi-year funding commitment ensures each side is held accountable to results."