Current Events, Strategies, Stories in Our Weekly E-Newsletter
Satell Institute board member sees, seizes path from corporate to national nonprofit
The Satell Institute helps business leaders learn how their companies can work more effectively with nonprofits to make their communities better. Michael Barron credits the think and do tank for Corporate Social Responsibility with giving him the knowledge and confidence to start a high-profile nonprofit that is setting out to make the country better.
Barron, who has volunteered as a corporate voice and Advisory Board Member with the Institute since its founding, recently stepped away from being a partner at Philadelphia-based, private-equity firm Vineland Ventures to become Executive Director of a new nonprofit called Get in the Game. The startup organization aims to give middle school, high school and college students the digital, social and emotional skills they need to have honest conversations about racism and take the actions needed to combat it.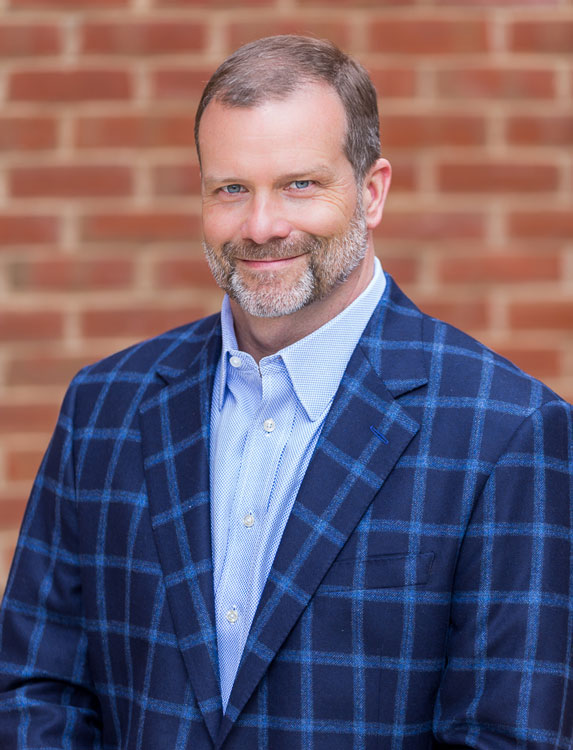 The nonprofit's high profile comes from its association with Tom Walter, Barron's high school classmate, who is the baseball coach at Wake Forest University and Get in the Game's founder and board president.
"Our tagline is 'Empowering our students to create change,'" Walter said.
The immediate catalyst for the creation of Get in the Game was the killing of George Floyd, the protests that ensued and the conversations they sparked among Walter and his current and former minority players.
Its genesis, however, goes back to the 1986-87 school year when Barron and Walter were seniors at The Hill School, a boarding school in Pottstown, PA. They lived in the same residence hall, both were athletes — Barron played lacrosse and soccer and Walter played baseball and basketball — and both were on scholarships, for which they are grateful and have never forgotten.
"If it weren't for people being altruistic and generous, we would have never been there," Barron said.
Eight years ago, Barron said, they were having dinner in Chicago, and their conversation turned to how they could have a positive impact in their communities.
"Tom was doing a lot of different things for others, and I urged him to consider starting a foundation," Barron said. "His comment to me was, 'When the time is right, I'm going to call you.'"
In late spring, Walter decided the time was right. After the George Floyd killing and the unrest it caused, Walter started checking in with his current and former minority players to see how they and their families were doing.
He had a particularly special bond with one former player, Kevin Jordan. In February 2011, Walter donated one of his kidneys to Jordan. Prior to making the donation, Walter said, he had a conversation with someone about it, and the person expressed surprise that he could do such a thing. Walter asked why and the person responded, "Well, isn't Kevin black?"
Walter said the person wasn't being malicious or racist, but actually was surprised that a white person could donate a kidney to a black person.
"My response was, 'Well yeah, my blood and Kevin's blood are the same and that's what matters,'" he said.
Walter didn't tell Jordan about the conversation at the time, but when they talked this spring, he did. And while doing so, he had an epiphany.
"It just dawned on me as the words were coming out of my mouth that that's the message that kids need to hear," he said, "that my blood and his blood are the same, and that's all that matters."
That's the message that Walter envisioned Get in the Game spreading. And when he called Barron with his idea for it, Barron signed on, too. So did Jordan, who is Get in the Game's director of community relations.
Get in the Game's program is flexible and can be incorporated as part of class curriculum or through school clubs/organizations.  At the heart of the program is a playbook containing ideas assembled by a group of about a half-dozen teachers and facilitators led by Amanda Antico, a social entrepreneur and consultant who is an adjunct faculty member at the University of Pennsylvania.
The ideas in the playbook align with Get in the Game's philosophical framework, which consists of guideposts it calls the Timeless Nine that are meant to inform program participants in their interpersonal actions, the type of society they want to construct, and the actions they take to construct it. Among other things, they encourage program participants to be kind, seek an equitable society and take ownership of their actions.
Get in the Game's program is being piloted at three schools in North Carolina's Piedmont Triad area and the Washington Nationals Youth Academy, an after-school program run by the Washington Nationals baseball team. The nonprofit is planning to bring the program to Philadelphia area schools next fall, but its ultimate goal is much bigger than that.
"At some point we're hoping this reaches every seventh grader to twelfth grader in the country," Walter said.
Making that happen will require a lot of effort, which is why Barron has stepped away from Vineland Ventures to head Get in the Game. He said he had the confidence to make the move as a result of his association with Ed Satell, The Satell Institute, its corporate members and the nonprofits they work with.
"I've run businesses, I've sat on [nonprofit] boards but I've never been on the opposite side of the table as the leader of a nonprofit organization," Barron said. "But through working with some of our member partners … I've seen a really unique perspective as to the relationship between the community, corporate partners and nonprofits in helping to build a stronger community, and I took that Satell Institute experience and that learning and that vision into this project."
Taking the program nationwide is an ambitious goal but Get in the Game has accomplished a lot in only three months. It also has a story that has already gotten national publicity before — when Walter donated his kidney to Jordan, The New York Times, ESPN and other national media outlets provided coverage.
"We're banking on the fact that all these media outlets are going to come back and close the loop," Walter said.
Get in the Game's program involves more than scholastic activities. Barron and Walter want program participants to be able to take their anti-racism efforts into their communities. To help them do that, Get in the Game is seeking help from corporations such as Kontoor Brands, the maker of Wrangler clothing, which Walter said they already have a deal with, and athletes, with some from Wake Forest and Georgetown University already involved.
"We're embarking on a great mission here, and we're going to be successful because of all of the partners and all of the students that we are going to be able impact through this vision," Barron said.
The Satell Institute Continues to
Welcome New Members
Membership at SI continues to grow with great companies and private business donors and foundations choosing to support CSR locally with initiatives of their choice.