Young business professionals who strive to be tomorrow's CSR leaders are upgrading their knowledge, skills, and credentials. Thousands of millennials, from more than 160 countries and territories, are giving themselves and their companies a competitive edge by taking our free online certificate course developed with the University of Pennsylvania. It's a great demonstration of the global demand for education on CSR.
Millennial employees now dominate the workforce, and it won't be long before they're running those organizations.
American Express surveyed over 2,300 global leaders to better understand how businesses will change as millennials rise to senior management roles. Their research found out that millennial leaders are significantly more likely to invest in CSR than the generation of workers before them, with 58% saying they would invest time and money in CSR.
More than half of the 5,500 learners (87% have college degrees and 44% have advanced degrees) currently enrolled in our online CSR certificate course are in the key demographic target group for millennials.
These young professionals in the business and nonprofit sectors are getting themselves prepared to be future CSR leaders by taking the free online course. The course is available on the prestigious MIT-Harvard edX platform.
A few future CSR leaders from around the world share their reasons for taking the online course.
Ana Proehl from Portland, OR, works with high-tech startup companies to design, develop and market mobile and web products. She says, "In my latest roles, in the USA, where capitalism is reigning king, corporations can affect change to a greater degree than the government. Because of this, it is imperative corporations act responsibly and pioneer socially good initiatives, as the USA government has fewer resources to build and implement social programs."
Jinrui Lui from China says, "The reason why I am taking this course is that the concept and practice of CSR in my country are just at the beginning. Basically, implementing CSR is not a business tradition for Chinese companies due to several reasons. However, as we can see today, the influence of Chinese corporations has greatly expanded in recent years, which means that their decisions and actions will certainly affect the society at home and also at abroad. Therefore, I predict that CSR will gain more significance in China in the very near future since they have more responsibilities to take. I want to be a part of this trend."
Click here to be part of this learning group.
What are the Benefits of Being Part of the Satell Institute?
These Leading Business and Nonprofit CEOs Share Their Opinion.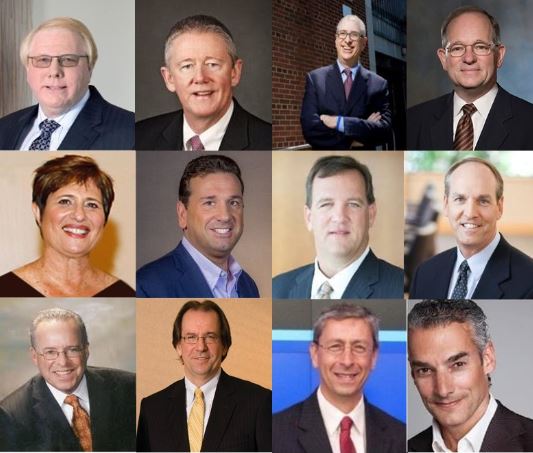 Many top CEOs and business executives who see that it is in their organization's self-interest to help develop better communities have chosen to join the Satell Institute's Collective Force of Businesses and Nonprofits for the Greater GoodTM.
These leaders know that the Satell Institute's approach to CSR is good for their community and good for their business.
Click here to see what some of the most influential business leaders in the region are saying, in their own words, about the benefits gained by their organization's membership in the Satell Institute.