Each corporate or foundation member of the Satell Institute pledges at least $25,000 per year for four years — a minimum of $100,000 — to one or more nonprofits of its own choosing. This multi-year commitment ensures that nonprofits have the long-term backing they need to thrive.
Jonathan Kirschner, Psy.D., Founder and CEO
Bruce Foulke, President and CEO
Marc Bruno, COO, U.S. Food and Facilities
David A. Zapico, Chairman and CEO
John Lawton, Principal and CEO
Laura LaRosa, President, Mid-Atlantic Region
Travis Rhodes, Regional President
James (Jim) Dever Jr., Market President
Robert A. Brandt III, CEO
We offer our members private, invitation-only, CEO conferences for their enrichment. Members are always encouraged to bring CEO guests—potential members—leaders of organizations interested in CSR.
Each conference includes the Satell Institute hallmark—moderated peer executive round tables, with a mix of for-profit, CSR and nonprofit leaders at each. Participants discuss and question best practices as well as strategies of how to make the biggest impact with CSR programs.
The CEO Conferences take place twice a year. The next event will be held in Fall 2021.
Spring 2020 CEO Conference
Our nonprofit affiliates and ― by extension, our communities ― were the beneficiaries of the Satell Million Dollar Match Opportunity. On May 4, 2020, Ed Satell pledged $1,000,000 of personal funds through the Satell Institute to support Nonprofit Affiliates of the Satell Institute with this message:
"These funds are urgently needed by nonprofit organizations due to the extreme impact of the COVID-19 crisis. Nonprofits, who I see as the heroes of our society, must be able to carry out their important mission-driven purposes that are so vital to overcoming real problems that exist for people within the community."
In a short space of days, the business and civic leadership of the region, Members of the Satell Institute, surged to meet Ed's challenge.
So many Members were inspired to choose to contribute considerably more than their match to the Nonprofit Affiliate of their choice!  Almost $3,000,000 in funds went to more than 70 Nonprofit Affiliates!
This is Corporate Social Responsibility in action!
This is thinking WE, not just me on a grand scale!
Thank YOU for your generosity.
"We are grateful to civic leaders like Mr. Satell for his commitment to our region's nonprofit community, and for his extraordinary generosity to incentivize corporate leaders to help those organizations to serve our region's most vulnerable populations."
"Thank you for your leadership, compassion and generosity."
"This is a wonderful gesture by Ed. Our affiliates are going to be thrilled to receive these contributions. Have a blessed day."
"Ed's vision has always been around supporting the community. We're grateful to participate in this opportunity, doubling the dollars to Nonprofit Affiliates. We're all in this together."
"As I mentioned at the last meeting, I wanted WSFS to join the Satell Institute because I have known Ed for 20+ years and have seen his passion and empathy towards those less fortunate than many of us. This announcement confirms my beliefs."
"Essential Utilities is proud to be part of the Million Dollar Match. Ed Satell's generosity provides yet another opportunity to strengthen our community during this difficult time. Together we will make a difference. Thank you, Ed."
Advancing Infrastructure to move Beyond Hunger
Business taking responsibility for encouraging its potential future workforce
Investing in young people, creating our future
Partnering to lead education to excellence
Empowering student leadership, civic engagement and positive values
Real Partnership ― teamwork, leadership, self- discipline and confidence
A powerful 22-year partnership
Resources for Member Communication
Member-Only LinkedIn Forum
Continue the peer conversation on how to identify and choose effective partners, build strong initiatives, and measure against contemporary benchmarks in our online forum on LinkedIn.
The Satell Institute continues to grow, building the movement for effective CSR.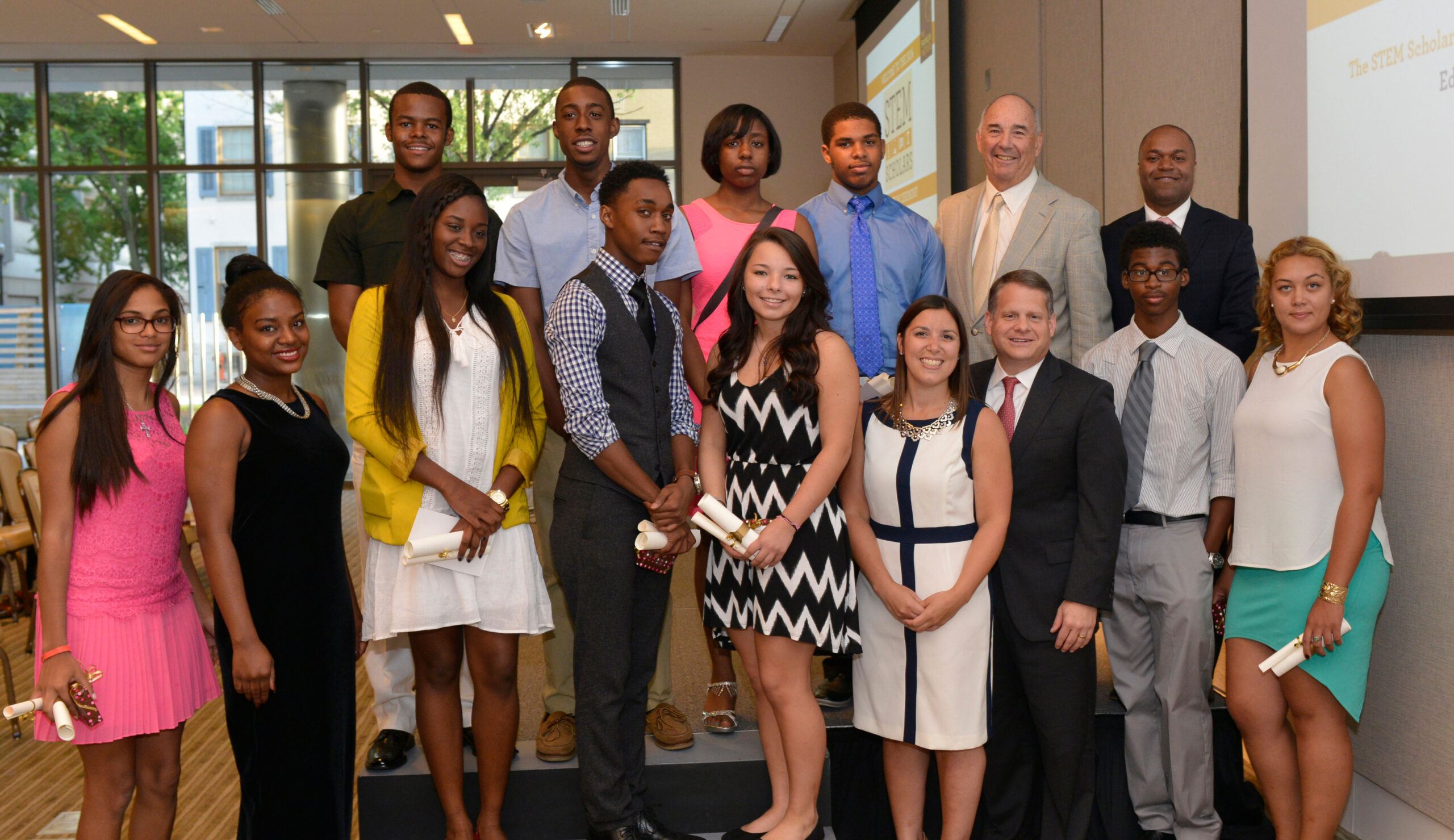 Why the Four-Year Commitment?​ Why a Minimum of $25,000 Per Year?​ Why is There No Membership Fee?