Current Events, Strategies, Stories in Our Weekly E-Newsletter
Importance of Purpose to Business and CSR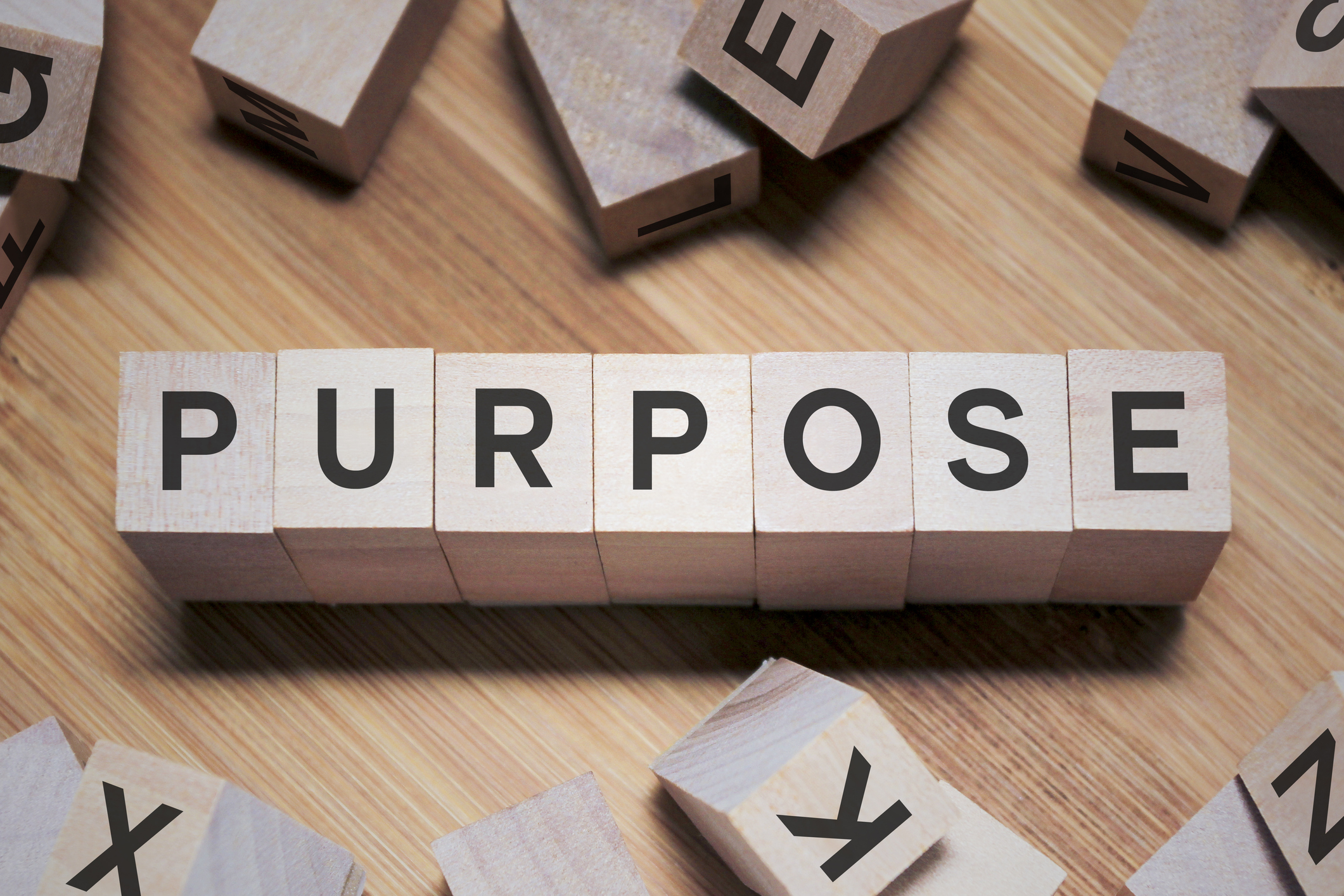 Last week, Forbes Business Magazine Leadership section focused on PURPOSE—a big buzzword right now (in an article by David Hessekiel). But it's more than a buzzword, as increasingly it's becoming a recognized vital business strategic need by successful companies of reputation. The Forbes article lauded a new book, The Purpose Advantage, by Jeff Fromm.
It's focused on the long-term impact of corporate culture grounded by a sense of mission and shared values, then energized by actions based on accomplishing this mission. To support the Forbes article's positive view of CSR, the author linked it to a glossary of terms from the Satell Institute's website.
Another Article on Purpose in the Harvard Business Review
Another terrific article in the Harvard Business Review's September-October 2019 issue also put Purpose at the core of business strategy. It outlines the impact purpose can have in improving a company's market share and viability. After eight years of global research among twenty-eight companies, a big finding on purpose was its movement from a nice "value added" to a core component in all business directives. 
"As we worked with the high-growth companies in our study, we began to recognize that many of them had moved purpose from the periphery of their strategy to its core—where with committed leadership … used it to generate sustained profitable growth, stay relevant in a rapidly changing world, and deepen ties with their stakeholders."
Importantly, in both of these articles, doing good to enhance the community and Corporate Social Responsibility played a key part in business purpose and was responsible for much of their growth and success.
Purpose attributes are very important to a company's reputation. A survey showed Americans prioritize two factors that they care about most in a company— companies that are responsible (86%) and caring about the community (85%). Giving back to important causes was also very high on their reputation list (76%). Porter Novelli/Cone Purpose Premium Index 2019
Across the business spectrum, purpose is now being tied by more customers and talented recruits to caring for community and making CSR a core business strategy by supporting nonprofits of their choice.
Put Purpose at the Core of Your Strategy. Thomas W. Malnight, Ivy Buche & Charles Dhanaraj)
You Say Your Business Has Purpose? What Does That Mean? David Hessekiel
The Satell Institute Continues to Welcome New Members
Membership at SI continues to grow with great companies and private business donors and foundations choosing to support CSR locally with initiatives of their choice.
Osagie O. Imasogie Esq, Philanthropy
This week we welcome Osagie Imasogie, a well-known figure in the region's philanthropic circles. A business leader with more than three decades of experience in the fields of law, finance and business management, healthcare, and the pharmaceutical industry, he is the Co-Founder of PIPV Capital, a Private Equity firm focused on the Life Sciences arena. Osagie became a Member of the Satell Institute due to his deep interest and dedication to CSR locally. A member of the University of Pennsylvania's Board of Trustees as well as a Member of the Board of Overseers of the Law School, Osagie and his wife Losenge established the Imasogie Gateway entrance to the Law School and the Osagie & Losenge Imasogie Endowed Scholarship at the University. He has chosen the Philadelphia Museum of Art as his sponsored nonprofit.