Everyone knows about the lives of Washington
Hamilton, Jefferson, and Adams, but what about the everyday people who were part of the Revolutionary War?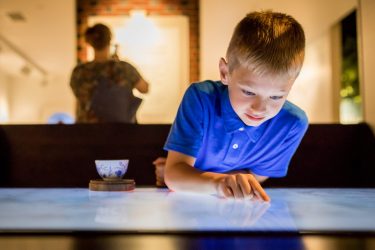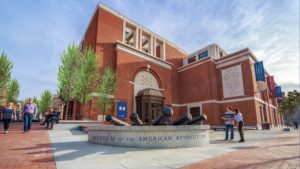 Thousands of people played important roles in the creation of the new United States and over the next four weeks we'll discover just some of them. Journey back with us to decide if you want to become a sailor, a soldier, a supporter, or a spy!
What did it take to be a member of the army in 1776? We'll meet soldiers from both the Continental and British sides to find out what their everyday life was like, including where they slept, what they liked to eat, and why they were there in the first place.
Get your sea legs ready, because we're going to set sail and find out what life was like as a sailor in the 18th Century. Would you like to be a privateer or a member of the Navy, and what's the difference? Meet some of your fellow crew and decide if a life at sea is for you!
Find your best disguise because we're diving into the world of spies in the American Revolution! Learn about what it takes to be a good spy by learning from some the best. How do you find your information and how do you send it to the people who need it most? We'll investigate codes, ciphers, and how to slip messages across enemy lines.
Is this army just going to take care of itself? In our final week we'll discover one of the largest groups of supporters, the camp followers. Traveling with both armies from place to place, camp followers were part of the key to keeping an army supplied and clean. We'll find out more about who made up most of the camp followers, how they helped, and whether this final job is the one for us.
Elementary School (Grades 1-5)
Thursdays, May 6 – 27, 2021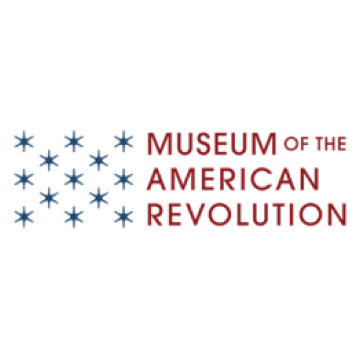 About the Museum of the American Revolution:
The Museum of the American Revolution uncovers and shares compelling stories about the diverse people and complex events that sparked America's ongoing experiment in liberty, equality, and self-government. Through the Museum's unmatched collection, immersive galleries, powerful theater experiences, and interactive elements, visitors gain a deeper appreciation for how this nation came to be and feel inspired to consider their role in ensuring that the promise of the American Revolution endures. Located just steps away from Independence Hall, the Museum serves as a portal to the region's many Revolutionary sites, sparking interest, providing context, and encouraging exploration. The Museum, which opened on April 19, 2017, is a private, non-profit, and non-partisan organization. For more information, visit www.AmRevMuseum.org or call 877.740.1776.
About the Educator: Rebecca Franco
Rebecca Franco is the Family Programs Manager at the Museum of the American Revolution, where she is dedicated to making the causes and people of the Revolution come alive for the next generations. After almost a decade of programming experience for youth and families, Rebecca is a passionate advocate for intergenerational learning and supporting every young person, regardless of their background, in finding the subject that sparks their own passion for learning.