Students participate in a career and work
readiness program as they participate in lessons that help them identify a possible career path. The program culminates in self-guided "visit" to a virtual career fair with booths provided by top local businesses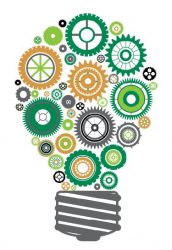 JA Inspire Virtual is more than a career fair: It brings together the business community and local schools and is designed to help launch students into their future—high school, college, and careers beyond. The program consists of three segments: (1) pre-event career-oriented sessions; (2) the JA Inspire Virtual career fair, with career exhibit booths to explore and various webinars or sessions led by local businesspeople; and (3) post-event reflection. VFairs, the online interactive platform used to host the Virtual career expo, allows students to attend webinars and presentations, explore company exhibits, and interact with career speakers. It's a powerful way for students to learn about real-world career opportunities and their local economy.
Following participation in the career expo, students will be able to:
JA Inspire is part of the JA Work and Career Readiness Pathway and is recommended for high school students (grades 9-12). It is a fully online, self-guided learning experience which offers optional wraparound classroom introductions and talking points for each session. JA Inspire requires a digital device for each participating student and provides an online, interactive alternative for students who are unable to attend an on-site event. It can be used as an optional enhancement for students who attend an on-site, face-to-face event. As part of this program, JA teachers and volunteers are encouraged to use the resources available in JA Connect™ Learning Pathways, located at https://connect.ja.org/. This self-guided experience includes interactives, JA Digital Career Book™, and games and apps for student use. JA programs support national and state standards in reading, mathematics, social studies, and work and career readiness. See below for more information on alignment with national and state standards.
Self-guided with Check ins with JA Staff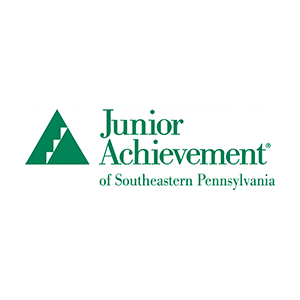 Junior Achievement of Southeastern PA:
Empowers and inspire young people to own their future success.
JA Staff will provide the programming and schedule group check-ins. JA Staff includes Hope Clayton, Program Manager and Stuart Younger, Program Coordinator.