In this course, students will be taught cartooning basics
studying drawing and inking techniques using a variety of professional tools. They will also be taught the language of sequential art (comics).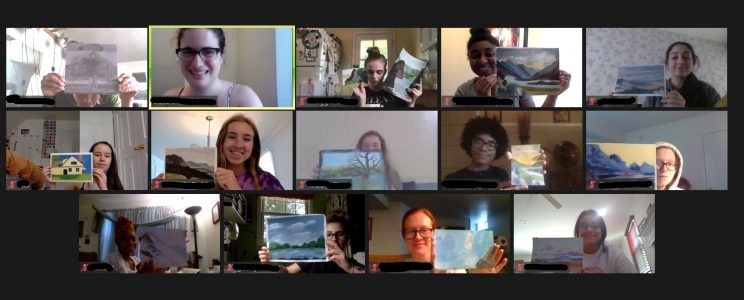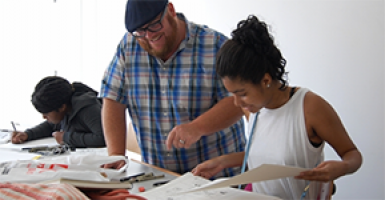 Students will write a story based on real life or imagination, then design characters and environments to be used as they transform that story into a short-form comic. The course will utilize the online learning platform Canvas, and includes videos, lectures and assignments with regular instructor feedback, as well as live chat via Zoom.
Students have the option of taking this class for 1.0 college credit or no credit. The only difference in experience is that "for-credit" students will receive a grade for their work.
Studio Art, Art Making, Drawing, Portfolio
High School (Grades 9-12)
Pennsylvania Academy of the Fine Arts:
The Pennsylvania Academy of Fine Arts (PAFA) is the first and oldest museum and art school in the United States. It offers undergraduate, graduate, continuing education, pre-college, and youth and family programs for artists and art lovers of all ages and skill levels who want to learn about and make art.
About the Educator: Jeff Kilpatrick
Jeffro Kilpatrick is a cartoonist born and raised in the Fishtown section of Philadelphia. He has taught all kinds of art at all kinds of places from high school to colleges to local art and crisis centers. Jeff cofounded the Philadelphia Cartoonist Society and is a proud member of the Meathaus Comics Collective. In his leisure, Jeff loves music, whisky, and good barbecue. He practices drawing every day. You can reach Jeff by e-mail at
phillytoon@yahoo.com