Network of Peers. Focused on the Greater Good.
Formal. Informal. Beneficial. One huge advantage of membership is access to other leaders and their understanding, programs, measurements, and strategies for CSR.
Impactful Satell Member CEO Quotes
John Walsh
CEO
UGI Corporation
"The Satell Institute is not trying in any way to direct your outreach activities. It gives businesses the freedom to look at their mission, look at their activities and make decisions that align with its goals and objectives. Another exciting aspect is that you are part of a network of great companies that are active in the community. With the Satell Institute, you can meet fellow CEOs from these companies and get ideas, which I think is a huge benefit."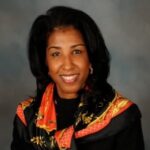 Henri Moore
Global Leader, Center of Philanthropy & Education
DuPont
"Multi-year funding is a critical part of any CSR program. However, almost as important is the level of involvement between the for-profit company and their nonprofit partner. You can't just throw money at an issue and you can't unilaterally decide how to help people. Funding must be a joint decision based on intelligence from all parties. That's where the Satell Institute comes in – they make the connection and their multi-year funding commitment ensures each side is held accountable to results."
Dan Tropeano
CEO in PA & DE
United Healthcare
"While I was certainly aware of the Satell Institute, it wasn't until I attended their CEO conference as a guest that I was truly blown away by the caliber of the CEOs involved. I signed up on the spot. At UHC, we're accustomed to longer-term engagements with our nonprofits, so the multi-year commitment required for Satell Institute members felt natural. And while we tend to have national partnerships, we know that all things happen at a local level."
Mark Baiada
CEO
Bayada Home Healthcare International
"I believe the Satell Institute's mission can benefit companies and communities around the nation and the world. The Satell Institute, with its roots in the City of Brotherly Love, should take the lead. I can see every city having their own Satell Institute chapter carrying out the Institute's vision of a 'Collective Force of Businesses and Nonprofits for the Greater Good' and sharing the benefits of its Think Tank."
Osagie Imasogie
Co-Founder and Senior Managing Partner
PIPV Capital
"CSR is something that you live. It's something that you use. For me and my wife, it's how we breathe. You have an obligation to give. You have an obligation to lead. You have an obligation to support the nonprofit world."
Mary Meder
President
Harmelin Media
"The fact that the for-profit and nonprofit leaders are personally more connected due to involvement in the Satell Institute leads to more effective collaboration and greater impact."
Marc Brownstein, President & CEO
Brownstein 
"Those companies that are more progressive, that embrace giving back, are going to do better than those who don't. A lot of companies are scrambling to figure this out. But evidence from the Satell Institute's Think Tank proves that millennials really do care about what a company stands for. They will be loyal to that company that embraces CSR over companies that do not."
Kevin Duffy
President
Tozour Energy Systems
"As a corporate affiliate of the Satell Institute, we are with a high-powered group of executives who are world leaders in Corporate Social Responsibility. As a collective force, we are taking the lead and setting an example of the value of long-term commitments to causes that make communities better for business and for those who live there."
Andrea Custis
CEO
The Urban League of Philadelphia
"Oh, it's unique, and I mean it, it's such a unique opportunity for the business leaders who run this city to meet with the nonprofit leaders, to have conversations, to share ideas and to get to know each other. These executives don't just talk. They invest. The biggest change I've noticed in CSR is the emergence of the Satell Institute. He didn't have to do any of this—he wants to make this world, make this city—a better place. So, I say God bless Ed Satell and generous corporate people like him. It's been amazing."
Marcus Allen
CEO
Big Brothers, Big Sisters
"The Satell Institute is bringing like-minded people together to spread a message that nonprofits frankly need right now. The problems that we are trying to solve are getting bigger and bigger and the resources are getting smaller and smaller. What Ed Satell and the Satell Institute are trying to do is create ambassadors and champions who are of influence and who can get more people off the sidelines to really get involved in helping us to solve these issues."
Doug Tieman
President & CEO
Caron Foundation
"The Satell Institute from its inception has been unique in that it is cause agnostic, requires no financial commitment to the Institute, but rather directly to nonprofits. It has brought together outstanding leaders from the corporate and philanthropic world for collaboration, has fostered intellectual thought and research, while at the same time, encouraging thoughtful and meaningful philanthropic commitments from companies to directly impact charitable missions of our community's nonprofits."
Siobhan Reardon
CEO
The Free Public Library of Philadelphia
""It's one thing for you to do your business in a city, it's another thing to participate in the life of that city and the cultural and nonprofit institutions that add to the quality of that place. I am seeing this more and more. The shift is clear when I think about the Satell Institute and who sits around that table. I love listening to what they're doing and with whom they are connecting on the nonprofit side and why."
Sir Oliver St. Clare Franklin OBE
Founder
Franklin Group
"I see several key success factors – first, the organization's CEO focus. Second, its unique affiliations, for the conduct of groundbreaking research in CSR. Third, its goal of creating a CSR certification for companies wanting to follow best practices in this crucial area and be known for it. Fourth, most of all, the Institute's passionate mission to support the CSR movement within the American free enterprise system."
Gwen Borowsky
CEO
The National Liberty Museum
"As a board member of the Satell Institute, I find it illuminating to hear a donor's perspective on where and why they contribute. All have made a significant four-year commitment to a nonprofit, including our museum. Each has a unique CSR way. And each is figuring this out. The Think Tank and educational material, such as the Massive Online Open Course done with the University of Pennsylvania, provides expertise from a range of CSR thought leaders whose insights are relevant to our work."
David DeStefano
CEO
Vertex, Inc.
"I am attracted by the passion and purpose of the Institute, and I think there is strong excitement from business leaders about what the Satell Institute is doing. What's great is that it's passion with a defined purpose. You need to have passion to fuel you because you're going to go through some tough times, and you're going to need to have a defined purpose to steer you toward your goals."
John Francis Smith III
Partner, Reed Smith
Founding CEO, Global Philadelphia Association
"I was glad to be part of an organization that saw itself not as a supplicant, but as an enabler. For me, it's been a nice opportunity – even a pleasure – to be part of an organization that is acting in a critical, catalyzing role to inspire others to give. When I tell people about the Satell Institute and that it's not going to cost them a dime except for a commitment to do some very heavy giving to other organizations, they are quite surprised and pleased."
Craig Snyder
CEO
World Affairs Council of Philadelphia
"Like many other great ideas having roots in Philadelphia, the Satell Institute is at the leading edge of the global CSR wave, informing CEOs about the centrality of CSR to their forward-looking business plans. By creating and codifying long-term commitments between businesses and nonprofits, the Satell Institute is building a structure within which all of us can win."
Paul Silberberg
CEO
Concierge Insurance Solutions
"What impressed me was the authenticity of the Satell Institute. I believe in the Satell Institute's honesty, transparency, integrity, efficiency, and effectiveness. I've known Ed for 30 years, and know he's the real deal. Ed says, 'Follow me,' and before you know it, me and 30 other CEOs are doing just that. I'm amazed at the quality of the people around the table. They are doers as opposed to talkers. I'm very glad I am part of this collective force."
John Weidenhammer
Founder & President
Weidenhammer
"I do think the Satell Institute has come up with a revolutionary aspect of CSR. Companies are beginning to realize they can track the positive results of CSR in areas such as recruitment, marketing and customer retention. Employees like to know their company does more than give lip service to help the communities where they live and work. Customers also recognize companies that help to improve their communities. So, there is an ROI in CSR that goes beyond good feelings about philanthropy."
Joseph P. Dougherty
CEO & Managing Partner
Buchanan Ingersoll & Rooney PC
"One of my favorite quotes is, 'To whom much is given, much is expected.' I have always felt an obligation to give back, both as an individual and a member of a firm. We have always supported nonprofits in the communities where we work in Pittsburgh and Philadelphia. It wasn't until I became a member of the Satell Institute that I learned a key component of CSR – commitment."
Tom Caramanico
President
McCormick Taylor, Inc.
"When it comes to the Satell Institute I just tell them, listen – you'd better get involved with this thing for two reasons:
These members are already making a difference and it's a great place to hear about how they've done it. It's a place where people understand that to get anything done in the community, you need the money and insight from the private sector.

It enhances anyone's image to be associated with these companies, and there is certainly a halo effect from being a part of the Satell Institute."
David Rosenberg
CEO
The David and Majorie Rosenberg Family Foundation
"The Satell Institute gives our foundation the opportunity to make an impact on Corporate Social Responsibility. I am excited about being involved with many people who feel similarly about the importance of CSR. Another reason we joined is that we wanted to be part of a collective force where all members share a common goal; that is to strengthen the well-being of our communities through philanthropy."
Brian Effron
CEO
Healthcare Administrative Partners
"I've known about the Satell Institute since it was first conceived, and have witnessed its roster of impressive members grow and evolve. We were drawn to the Satell Institute because of their stellar reputation, but also because they are fully endowed, which is important. A lot of nonprofits can get bogged down with the (very necessary, but time-consuming) work of constant fundraising. Being fully-endowed allows us to free up time to focus on the issues."
Josh Gross
CEO
Mill Creek Capital Advisors
"As a Corporate Affiliate of the Satell Institute, I am associated with some of the people who are world-class at CSR. I look around the room at these incredible people as mentors and ask 'What did they do' and 'What are they doing'? Each has a different story. I ask myself 'What is the common thread?' That's when I discovered more truths about CSR, which enables us to set our compass true north and continue our growth."
Barry Kahan
Founder
The Kahan Family Fund
"I am thrilled and honored to be part of this prestigious Board of successful individuals who are acting to make a difference. The vision of the Satell Institute is a simple one, we all have a responsibility to each other and to support each other's success, as we are all one community. Whether you are a for-profit, nonprofit, academic or cultural institution, or an individual – in the end, no one can win at the expense of the others in the community, as we all win or lose together."
Bernard Dagenais
President & CEO
The Main Line Chamber of Commerce
"It is truly remarkable to have seen the progress the Satell Institute has made since our first dinner meeting five years ago at the Wayne Hotel on February 8th, 2016. The year 2020 was a time when organizations either shrunk from or rose to meet the challenge. Under your outstanding leadership, the Satell Institute further solidified its reputation as a leader in CSR that not only made a huge positive difference but also inspired others to step up."
Craig Adams
Former CEO
PECO
"Nonprofits have a sense of relief when they know they will have the resources that they will need to accomplish their mission. It enables them to plan ahead and use their time most effectively. This is one of the factors that attracted us to the Satell Institute in the first place. As a corporate affiliate of the Satell Institute, we are benefitting from best practices and learning from other organizations that are taking Corporate Social Responsibility to the next level."
Bob Beard
President & CEO
UGI Utilities
"I was fascinated by the quality of the Institute's members. They represented many of the leading companies and nonprofits in the central Pennsylvania area. The energy and enthusiasm I felt at that first meeting was contagious. To sit and listen to other executives discuss CSR and to interact with leaders of nonprofits is invaluable. It is refreshing to join an organization dedicated primarily to helping others."
John Emery
Managing Director, Corporate Client Banking
JP Morgan Chase
"The Satell Institute is unique in its focus on senior executives and its data driven approach to promoting corporate philanthropy. Not only does it provide an opportunity for business leaders to work together to better our community, but it really is a better mousetrap when it comes to driving thoughtful support for nonprofits."
Robert (Bobby) Keyes
VP & General Manager
Enterprise Holdings
"The real genius of the Satell Institute is bringing the collection of top business leaders together and getting them to work towards a mission we can all benefit from. It is exciting to see wealth management firms, energy companies, banks, advertisers and other industries come together to make the community better. The big picture is the vision of what the region is going to look like in 5, 10 and 15 years, and how can we impact it. That's why we joined the Satell Institute, and I applaud the Institute for the great work it is doing."
Ronald P. Sandmeyer, Jr
President
Sandmeyer Steel
"A member of our Board of Directors told me about the Satell Institute and invited me to a meeting. I was impressed immediately with the enthusiasm of Ed Satell and its mission. I joined immediately after that first meeting and consider it one of the best decisions I made. The Satell Institute truly believes in a mission of social good and purpose and to make the world a better place. I think any company with a CSR program, or planning one, would benefit from membership in the Satell Institute."
Travis Rhodes
Regional President
BB&T
"It was great for me to be around other leaders and to hear their philosophies about why they give and how they live. I had never run an organization this size before, and it was great being around other CEOs who care and have the heart to do something positive. Membership in the Satell Institute and involvement with BB&T's nonprofit partner mean more opportunities to have a positive impact."
Alan Luxenberg
CEO
Foreign Policy Research Institute (ret.)
"I never could have imagined the network of people Ed Satell has brought into the Satell Institute and the CEO conferences they have had. It's really astonishing."
Matthew Aaron
CEO
Special Olympics of Pennsylvania
"The idea of connecting CEOs with each other and connecting the corporate and not-for-profit sectors for four-year projects was an 'aha moment' for me. I knew this organization was going to fill critical needs. The Satell Institute is advancing the idea that CSR is an inherent part of today's business world and must be approached with the same seriousness of planning and purpose as every aspect in the life of a corporation."
Mike Quinn
Founding CEO
The Museum of the American Revolution (ret.)
"I'm equally proud to serve as a member of the Executive Committee of the Satell Institute. I'm watching the early success in Philadelphia motivate the Satell Institute to expand to major cities across the country. Ed's vision is inspiring: if 10,000 corporations join, the Satell Institute would be the catalyst for the largest source of funding for nonprofits in the nation. What a legacy that would be!"
Bill Sasso
Chairman
Stradley Ronan
"I think that perhaps the most dramatic change is the one that has been initiated by the Satell Institute to get business leaders working together to commit their organization in a very meaningful way to CSR. I believe this is the first really concerted effort to unify the business community behind CSR. Prior to this time, everyone did their own thing and there was some effort to bring people together, but nothing as successful as what the Satell Institute has done in a very short period of time."
Chris Franklin
CEO
Aqua America
"Employees have come to expect and appreciate being part of a company that is active as a community supporter. Ed Satell is a great model to make sure we're all thinking about Corporate Social Responsibility. It's what the country needs more of. Why wouldn't I be doing this so CEOs can learn from each other what we could do better?"
Rip Collins
President
The Matworks
"The Satell Institute is a group of Philadelphia-centric CEOs – the pros of philanthropy – that want to give back and make the city better. It's a great networking group that allows business leaders to learn from other leaders and amplify their CSR efforts to make a bigger impact."
Alan Cohn
President
Sage Financial Group
"I do feel like it's our responsibility to make the world a better place. I read a quote yesterday that maybe you heard before: 'Service to others is the rent we pay for our room here on earth.' Muhammad Ali said that. When I'm talking with other business leaders, I feel the same vibe. I think the attendance at the Satell Institute meetings, and the membership list at Satell, is a testament to that. Some very busy folks are carving out a lot of their time to do this."


Nick Bertram
CEO
The GIANT Company
"We frequently communicate to our team members through a variety of channels about our purpose in action. We believe doing so will inspire action and help us create a better tomorrow for the families we serve today and in the future. 'Make a difference' is one of our team promises – and continues long after."
Gary Langmuir
CEO
Wohlsen Construction
"Like Ed Satell, I have a mindset to be supportive to communities. As a result, it's something that's highly encouraged at Wohlsen. The Satell Institute provides incredible opportunities to learn, to connect with other leaders, and enhance your business. If you're new to CSR, if you believe you should be doing it but don't know how to tackle it, the Satell Institute gives you the tools to put into action."
Lorina Marshall-Blake
President
Independence Blue Cross
"This commitment to idea sharing and ensuring that the perspectives of our nonprofit partners are part of the conversation speaks to the values and approach of the Satell Institute. They're not there because they have to be there, they're there because they want to be there. They realize that it's important to be in business, but it's also important to be in the business of helping when you have the opportunity to help."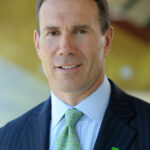 Tom Shoemaker
President
Cristo Rey Philadelphia High School
"I tell people all the time: Cristo Rey is the ultimate partnership of corporations and individuals working together to take care of their own community. And I love that. Yes, Philadelphia has some challenges right now, but we are part of the solution. I enjoy being part of the Satell Institute because everybody's talking about it now. There's so much involvement that now, when somebody's not a member, it's almost like: 'You're not involved in the Satell Institute? Why wouldn't you be?'"
Bruce Foulke
President & CEO
American Heritage Credit Union
"I am so proud to be a part of what Ed is doing to help where the need is great. He genuinely wants to make this world a better place. We are only on this earth for a short time and the differences that Ed makes will outlast all of us."
Vernita Dorsey
Vice President of CSR
WSFS Bank
"When we partner with nonprofit organizations, we're really partnering to make relationships. It's not just, 'We'll give you some money, one and done.' We learn about the organization. When we form these relationships with our nonprofit partners, it's helping us to do better at what we do. Our president [Rodger Levenson] is very passionate about the work that we do in the community and the reasoning behind it. It's because it's the right thing to do."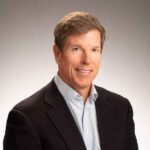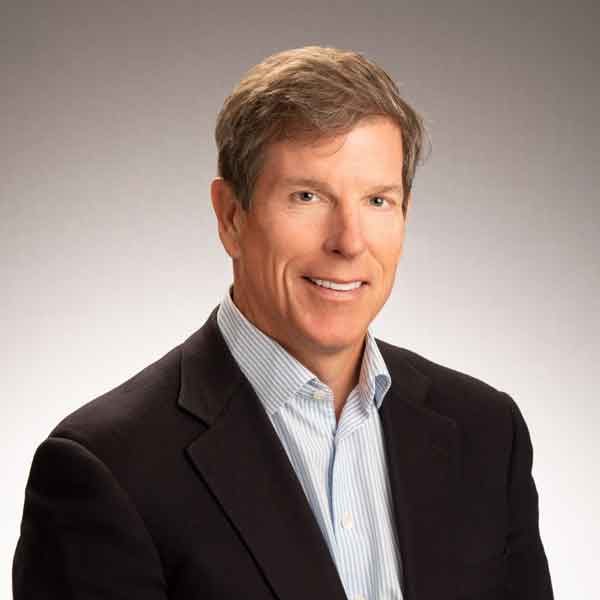 Chris Maguire
Principal
LIO Insurance
"I got involved through the Caron Foundation, where I'm a board member and an alumnus. I've been to two Satell events virtually, which I thought were really well thought out and beneficial. They're talking about all the right things. And I think just the premise — getting people to communicate across these lines instead of everybody being in their own lane and doing their own thing. We're all in this community together, and we should utilize our resources to make sure we're not redundant."
Tim McDermott
President
Philadelphia Union
"Sports teams do a really good job of leaning into their CSR initiatives. I think it comes with the territory of being a sports franchise and recognizing you have an opportunity to put smiles on people's faces, you have an opportunity to make a difference in the community. At the Union, we've placed a lot of emphasis on this concept of community and making this one of the pillars of our organization. It's not something that is just a thing on the side. It's really woven through the things that we do."
Bernie Shields
Regional President
M&T Bank
"Satell is unique and extremely interesting to me. And it's consistent with our corporate ethos, which is supporting the communities where we live and where we profit. The bank does well here, so we want to do well by the community. We've taken on a bigger role in supporting the nonprofit community, while also supporting our clients and employees in what they do in the community, and that's what drew me to Satell."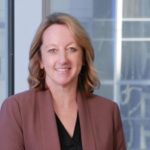 Michele Juliana
Principal
RSM US LLC
"One thing that came out of the Satell CEO Conference last fall was that our people are our community. I think we're naturally inclined to think of 'the community' as something external. But I think it's important, as employers, to think of your community as starting with your employees and what their needs and issues are, and to think about what their communities are. We shouldn't be thinking of social responsibility as something separate."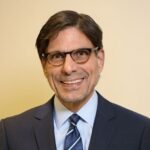 Jay Culotta
Treasurer
Wawa, Inc.
 "Just being involved with other corporate leaders who have the same kind of drive we have in terms of the community is invaluable. The banks are a great example. Most of the large banks in the area are involved, and through our relationships with them we've learned a lot."
Malik Brown
President & CEO
Graduate! Philadelphia
"I've had an opportunity to meet other nonprofits and see how they worked hard to succeed, and I've  also met for-profit leaders and learned how they think. This was transformative."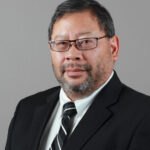 Phil Jaurigue
Chairman & CEO
Sabre Systems
"I look at CSR from a national security standpoint. As a country we're fighting a battle, especially when you look at some of the threats of the future in, say, cyber. Our adversaries are making significant investments in educating their youth in computer science and engineering. While we have an advantage now, our foreign adversaries are closing the gap, and they're closing it rapidly."
Cathy Cahill
President & CEO
Mann Center for the Performing Arts
 "The Institute provides corporate and nonprofit leaders with access to cutting-edge information and best practices and creates an evolving discussion on how to build better communities through corporate-nonprofit partnerships. The fact that we can learn, as a nonprofit, who is out there, what is out there, and what makes them tick is essential to our outreach. There's no other place to do that. It doesn't exist. And that's a gift."
Member-Only LinkedIn Group